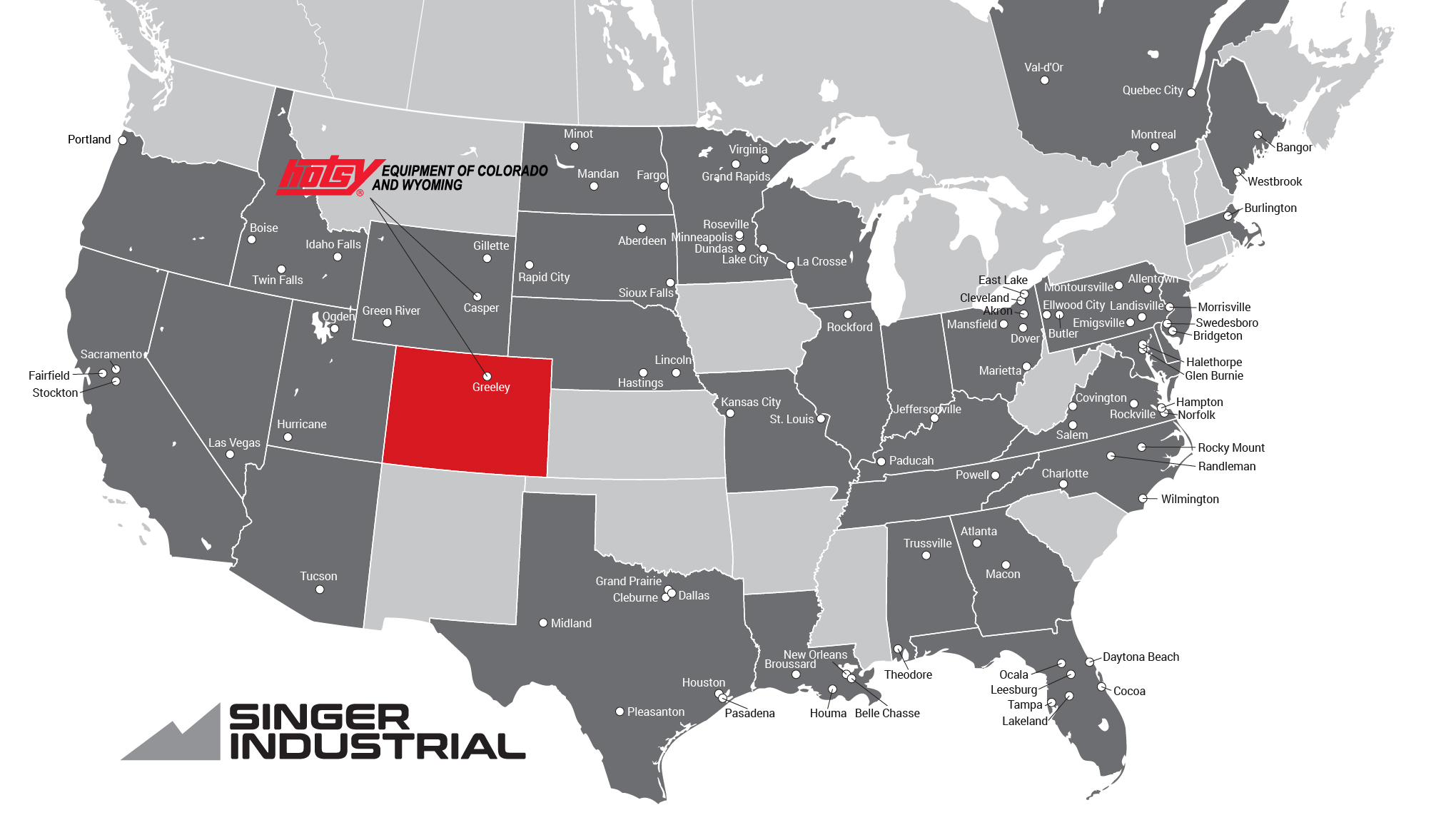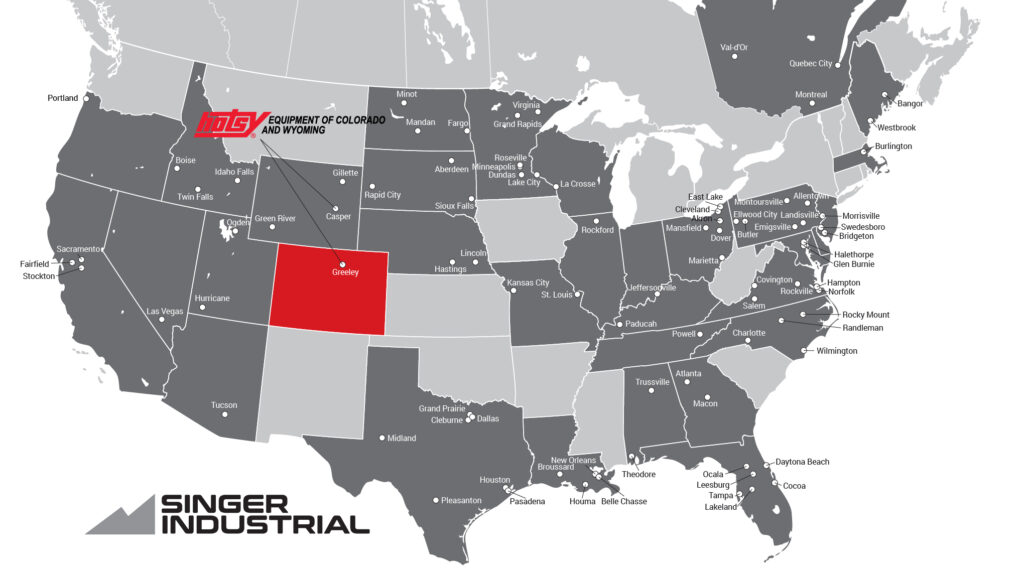 October 31, 2023 — Dallas, Texas
On Tuesday, October 31, 2023, Singer Industrial joined forces with Hotsy Equipment of Colorado and Wyoming headquartered in Greeley, CO.  Hotsy CO/WY will operate within the Watts Steam Store Division of Singer Industrial and, with this addition, will increase Singer Industrial's North America footprint to approximately 90+ locations with over 1,300 employees.
Hotsy Equipment of CO/WY, established in 1986, is owned and operated by Michael Smith.   The business operates out of Greeley, CO with an additional location in Casper, WY and is the region's leading expert in the sales and service of industrial pressure washing equipment, Infrared Heaters and Waste Oil Heaters.  The business operates in several key markets including agriculture, construction, municipality and general industrial supply.   Michael Smith will continue to manage the operation and has plans to expand the enterprise by adding new locations and selling core Singer Industrial product.
Michael Smith of Hotsy Equipment of CO/WY said, "We have been proud to serve Colorado and Wyoming for decades and are extremely confident that this transition will benefit both our customers and our employees.  We will continue to deliver the same excellent sales and service to our customers while providing a stronger network and expanding our offerings."
Singer Industrial Fluid Power Division President Scott Wojciak added, "We are excited to have Michael and his team join the Singer Industrial family.  They've built a great business from the simple philosophy of providing the best products and services to their customers.  A philosophy that aligns directly with that of Singer Industrial."
Watts Steam Store General Manager Tracy Watts added "Michael and his team have excelled with best-in-class customer service, similar to our focus within Singer industrial.  We are excited to have the Hotsy Equipment of CO/WY team join our group and I look forward to working with them as we share best practices, service capabilities and growth plans!"
Singer Industrial strives to efficiently improve customer productivity with innovative industrial solutions, while providing employee growth and opportunity. They do that with a robust line of fluid power, hose & fittings, belt, seals & gaskets, compressors, pneumatic and automation products and services.
More information can be provided by viewing singerindustrial.com, hotsywashers.com