Core to our strategy is our relentless focus on local autonomy. We look to partner with well-managed, profitable businesses where significant operating changes are not necessary and encourage current management to continue doing what they do best – service & support customers. After becoming part of the Singer Industrial group, we coordinate efforts to ensure each of our businesses has access to our full breath of products and services to offer our customers and integrate back office functions together through best pricing & rebates, training programs, shared best practices, marketing, legal, accounting and HR services. Our goal is to work with the local management team to create opportunities for key employees & incrementally grow the business.

Best practice sharing begins as soon as the acquisition is finalized.

We will work together to develop a strategy to share the exciting news with customers.

Employees will be introduced to Singer Industrial and have an opportunity to get to know the Singer Industrial Team.

You will continue to run your business with autonomy.

Employees & Managers will participate in talent management planning.

Strategic assessments of each area of your business will be conducted.

We will develop an action plan with a focus on long-term, sustainable growth.

Singer Industrial will provide access to relevant support systems in all functional departments.

Singer Industrial will empower you to continue growing organically.
With the financial backing of Singer Industrial, you will be able to run organic growth initiatives more comfortably and confidently. You will have opportunities to discuss successes and obstacles that other leaders with Singer Industrial faced so that your company can learn from them.

Singer Industrial will encourage professional development for employees and leadership.
We empower leaders to retain and develop their taken how they see fit for their organization. Singer Industrial will host functional and leadership summits with our global community of companies and provide you with opportunities to grow within our organization.

We will encourage you to engage in M & A activities.
If and when your company is ready to pursue acquisitions, we will help by providing resources, knowledge, and best practices from our experiences.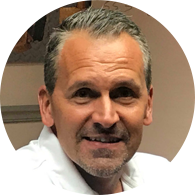 Vice President of Business Development
Pete has over 25 years of industrial experience. Pete served in a number of roles with the Gates Corporation including Director of Gates Performance Systems. He also held the role of VP of Global Sales for a division of Fenner PLC. While at Singer Industrial, Pete has held a number of roles including, GM of two of the platform businesses, leading Marketing activities, and the expansion of acquisition activities.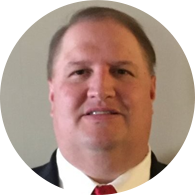 Vice President of Operational Excellence
Chris has over 25 years of Operations and Acquisition Integration experience. Chris has held a number of roles at Lewis-Goetz & Company including Director of Operations. He also held the role of Business Integration Manager. While at Singer Industrial, Chris has held the Vice President role at our Hose & Rubber Division and most recently Vice President of Operational Excellence for Singer Industrial. Chris is involved in the due diligence process of acquisition and also the post-acquisition process.
Want to Partner With Us?
Reach Out to Our Team!