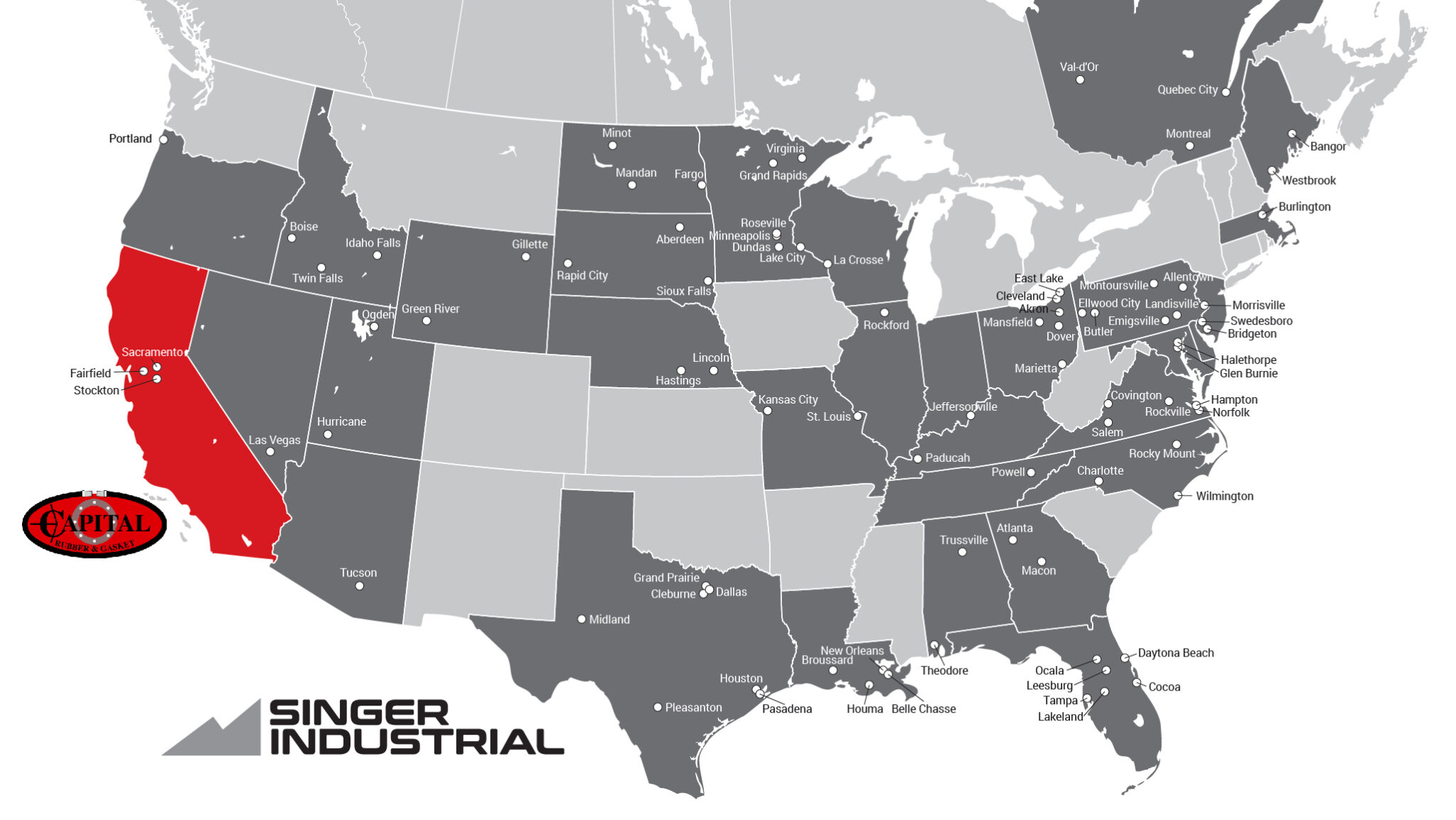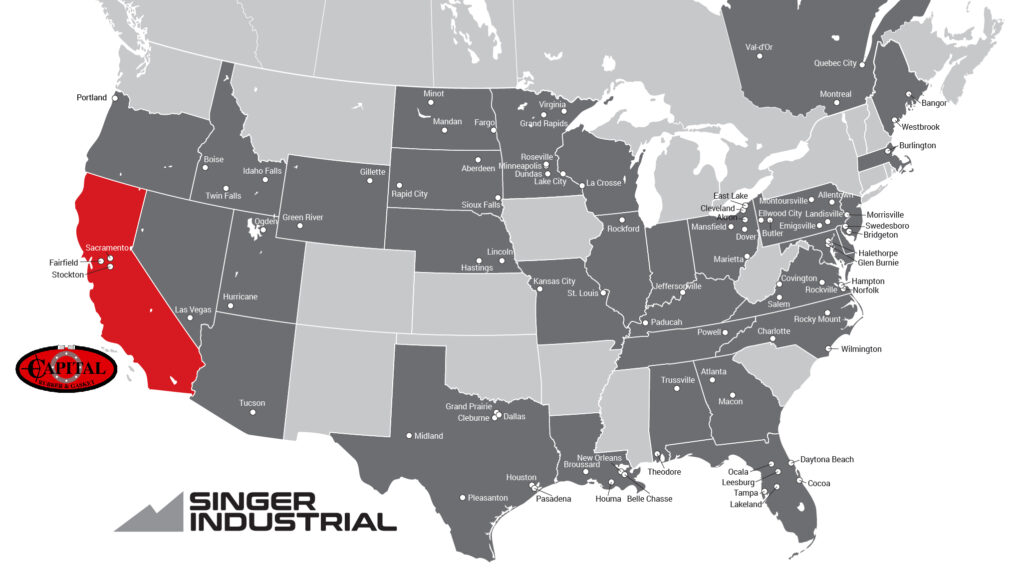 September 29th, 2023 — Dallas, Texas
On September 29th, 2023, Singer Industrial joined forces with Capital Rubber & Gasket Co., headquartered in Sacramento, CA. Capital Rubber & Gasket will operate within the Industrial Rubber Division of Singer Industrial and, with this addition, will increase Singer Industrial's North America footprint to approximately 90+ locations with over 1,300 employees.
Capital Rubber & Gasket has been serving the California markets of Sacramento, Fairfield and Stockton since the late 1940's when Bud Breese formed the company. They serve customers within the aggregate, agriculture, construction and general MRO end markets with conveyor belt & installation, industrial & hydraulic hoses and gaskets. Former owners Bob Breese, Les Shively, Cheryl Tabor and Daniel Breese will continue to manage the Capital Rubber & Gasket business.
CEO Craig Osborne said, "Our partnership with Les, Bob, Cheryl and the team at Capital Rubber makes us a better company by getting us into California with a top-notch team."
Bob Breese of Capital Rubber said, "We've always maintained a family atmosphere here at Capital Rubber. We look forward to continuous success with our partnership with the great team at Singer Industrial."
Les Shively added, "Along with my partners Bob and Cheryl, we've quickly expanded Capital's customer base in Northern California. A Singer partnership will help us better support that growth and the legacy that we've built."
"The addition of Capital Rubber's exceptional product and service expertise strengthens Singer's presence on the West Coast. This partnership will provide new growth opportunities for the 60 employees at Capital Rubber," said Industrial Rubber Division President Sam Petillo.
Singer Industrial strives to efficiently improve customer productivity with innovative industrial solutions, while providing employee growth and opportunity. They do that with a robust line of fluid power, hose & fittings, belt, seals & gaskets, pneumatic and automation products and services.
More information can be provided by viewing singerindustrial.com, capitalrubberco.com